Roy Kimia L.Ac.
Founder and CEO of Kimia Wellness
Roy is a seasoned and Licensed Acupuncturist with over a decade of expertise in alternative medicine, who envisioned creating a comprehensive practice based on holistic healing principles, balancing the mind, body and soul. This has led him to assembling a team of remarkable practitioners, who specialize in a wide range of healing modalities, and establishing the Kimia Wellness Center.

Roy is committed whole heartedly to his work, which has become his life's mission. After graduating from USC Business School, and working in Real Estate for eight years, Roy started suffering from chronic back pain, due to his long work hours and unhealthy lifestyle. After years of suffering, Roy found relief through acupuncture and other holistic healing techniques, and was inspired to study for five years, and achieve his Masters in Traditional Oriental Medicine, at Emperor's College in Santa Monica, California. During his career, he came to see that other modalities were necessary to help patients heal fully, and so he continuously adds more treatment techniques to his clinic, so that he can offer others the same integrated healing he received himself.

It has become Roy's ongoing passion to help others live full, healthy, balanced and inspired lives, which is why he leads a team that is united in a core mission of healing and uplifting the world. He understands the value of accommodating all the holistic modalities under one roof, where compassionate therapists can work in synchronicity, to provide the most outstanding results. Here, a patient can conveniently start their day with physical therapy exercises, move onto acupuncture and cupping, and end the treatment with a medical massage, without having to drive around to different clinics, and become overwhelmed. Therefore true healing for the body, mind and soul can all occur in one place, peacefully.

Roy wants to make holistic therapy affordable and available to everyone and anyone who needs it. That is why he also works diligently with insurance companies, expanding his outreach, so that his patients can be covered. Roy's vision is to one day, G-d willing, have a Kimia Wellness Center in every major city, where his patients can trust that they will walk out feeling strong, healthy and empowered.

All it takes is the decision to walk in.
Exceptional Care Explains our Amazing Results!
For us, holistic healing is not just a vocation, it is our passion, it is our way of life. We truly believe in providing the best care for our patients, through integrative medicine that heals your body, to revive your soul. We focus on you, so you can focus on your purpose in this world.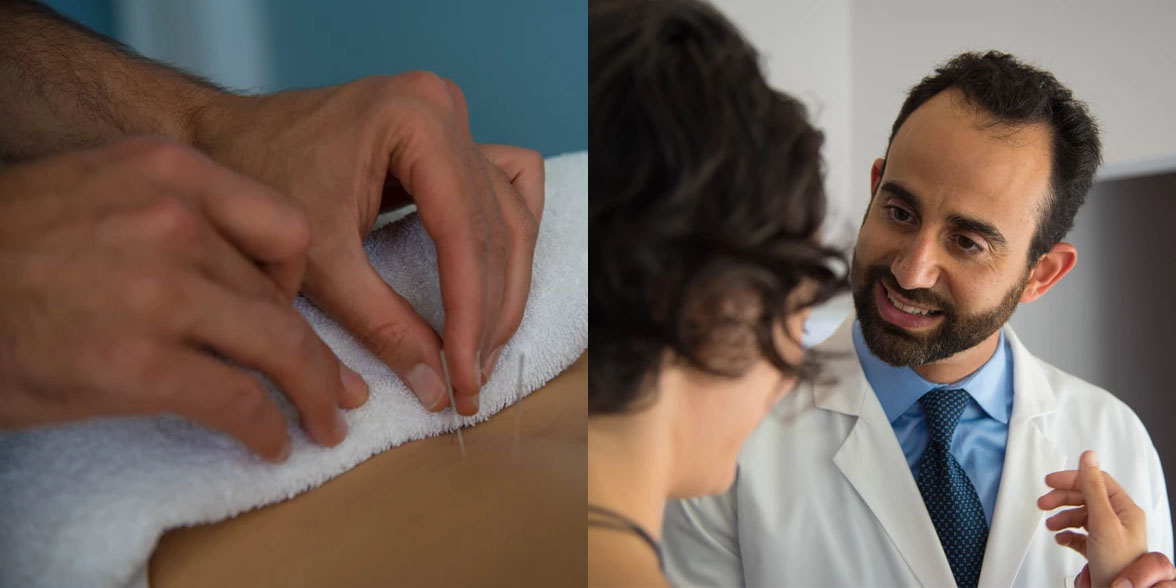 We possess a remarkable ability to heal, and live a life of vitality and wholeness. However, we often face challenges in life that leave us unbalanced in body or mind, and can lead to symptoms of disease and poor health. True recovery and re-invigoration may require more than a conventional approach. Many times it is necessary to treat the underlying root cause, in order to support the body and mind in regaining harmony and well being.
At Kimia Wellness we offer a wide range of holistic remedies, which include acupuncture, chiropractic care, and Chinese medicine as well as nutritional coaching, physical therapy, massage therapies, hypnotherapy and energy healing. 
With us, you will be treated by highly attuned professionals, who will help you to discover aspects of your lifestyle, physiology and behaviors that are blocking you and slowing you down. When you gain insight into the true causes of your emotional, physical or spiritual distress, the natural and powerful treatments will allow you to change yourself, at a systemic level, so you feel better from the inside out.